Becker Elementary offers a Spanish/English Two-Way Dual Language Program for Pre-Kindergarten through fifth grade. Two-way dual language programs provide instruction in two languages to students who have been identified as Emergent Bilinguals with Spanish as their heritage language along with students with English as their heritage language.
 We believe that students will excel and be prepared for active engagement in a global, multicultural society as a result of engaging them in a joyful and inclusive biliterate learning community. Our goals are for all are: 
rigorous cognitive and academic development,
linguistic and academic proficiency in two languages, and
positive cross-cultural development.
Please see our dual language handbook for more information.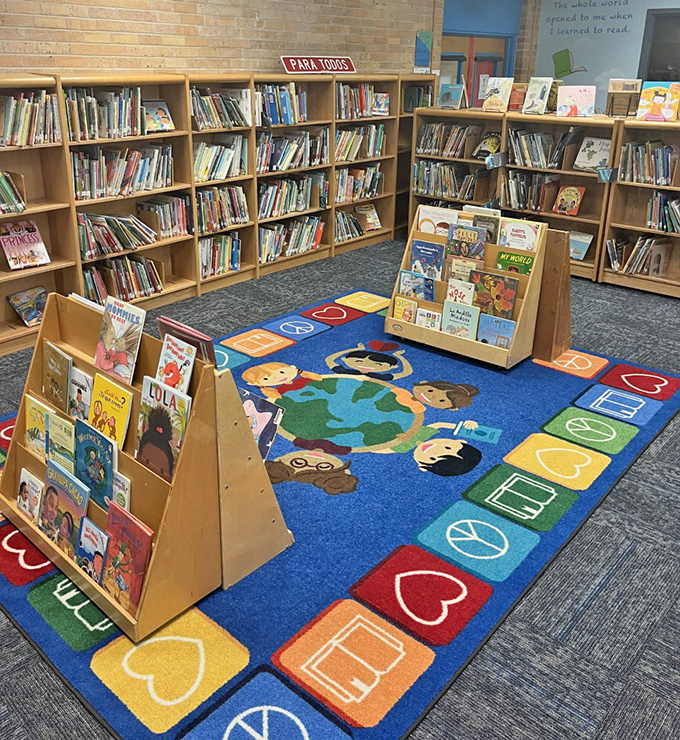 Mi mundo entero se expandió cuando aprendi a leer libros.

My whole world expanded when i learned to read books.